What is a Bellypainting?
Bellypainting, also preggybellypainting or
babybellypainting: The term for all kinds
of painting pregnant tummies, its photography
is a beautiful reminder of the time of pregnancy.
What time is right for a bellypainting?

From the 30th week of pregnancy on

we can realize a good painting and photo.

The belly is becoming more and more pretty
spherical

The most important thing is, that you feel
comfortable. A Bellypainting is harmless for

mother and baby.
---
Numerous international Awards prove
the high quality of my work.
Priceinformation Bellypainting

I dont't work with standard-motives,

every Bellypainting is an individual piece

of art, especially for you.
Bellypainting of the month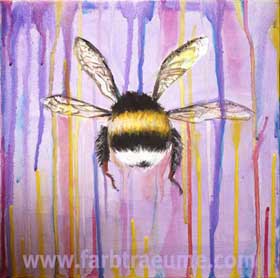 Bellypaintings – more information...

Which motive is suitable for me?

Are you still looking for the right motive?
In our Studio I can offer you our picture-archive
to inspire you for many different motive-ideas!
Childlike, decorative, romantic, fantastically
funny or cartoon-motives...

A special experience
Enjoy the privacy in my Photostudio

while your favorite motive is evolving

on your belly.

Not only an event for you as parents-

to-be – you will get a lasting memory

for your whole family.
Gift Vouchers available – ask us!

MAKING OF "PUSS'N BOOTS"
For more videos take a look on our Video-page